Message from the Athletic Director
Welcome to the TRIBE, the home of the Holy Cross Indians.
The benefits of participating in high school athletics are immediate and enduring. Holy Cross athletics offers a variety of co-curricular athletic activities. Our administrators, coaches, teachers and boosters are committed to developing a well-rounded STUDENT-athlete. The students involved in our programs are guided towards learning valuable lessons through sports that will promote success in life. We strive to give opportunities to all who are willing to work hard, sacrifice for the team, and support the Holy Cross tradition of excellence.
You, as a Holy Cross Student-Athlete, are expected to demonstrate pride in yourself as a student, an athlete and as a member of the Holy Cross Community at large. Our athletes are considered ambassadors of Holy Cross High School.
Parents of Holy Cross Athletes are commended for their support and embracing the idea that you are the first role models to our student athletes. Your examples of high standards of sportsmanship, expectations of academic excellence and respect of administration and coaches have an immeasurable impact. This is the Holy Cross Way. This is the Holy Cross Tradition.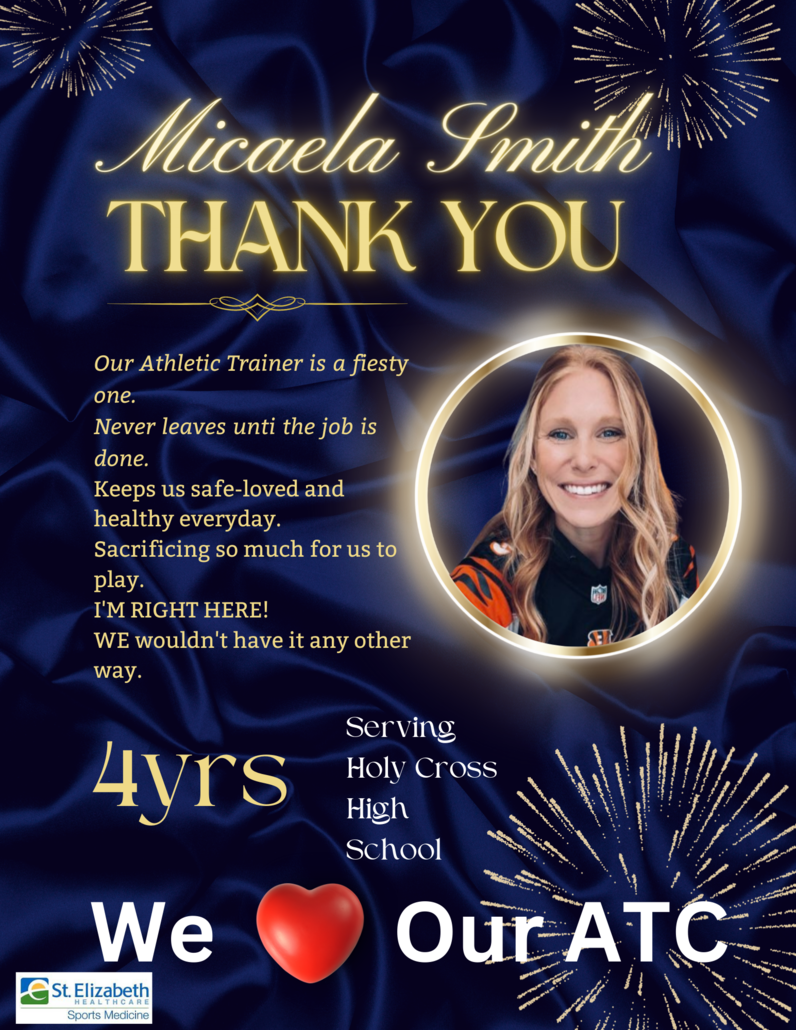 2022-2023 SPORTS 
Fall                                                       Winter                                       Spring
Boys Cross Country                                       Boys Basktetball                                Boys Baseball 
Girls Cross Country                                        Girls Basketball                                  Girls Fastpitch Softball
Boys Football                                                  Boys Bowling                                     Boys Tennis
Boys Golf                                                         Girls Bowling                                      Girls Tennis              
Girls Golf                                                          Boys Diving                                        Boys Track
Boys Soccer                                                    Girls Diving                                         Girls Track
Girls Soccer                                                     Boys Swimming                                E-Sports
Girls Volleyball                                                Girls Swimming
Cheer                                                                Archery
                                                                           Cheer
                                                                           Dance
If you have any questions, please contact Mrs. Anne Julian at [email protected] or Mr. Groneck at [email protected]
We will be using the program FINALFORMS to help streamline our required forms and signatures required to keep our school compliant. Please read the information on how to register your student. 

Those who have already turned in their current PHYSICAL will have their paper form uploaded. Going forward, this will be a process for the students, parents, or guardians. 

In addition, please read the STUDENT ATHLETIC HANDBOOK. You will need to sign within the FINALFORMS program that you have read the expectations. 

It is our hope this will help our families, teachers, coaches, athletic trainer, and administration. 

Thank you for your help in completing the process.
Instructions on Registering for FinalForms
Click Here to Register for FinalForms
Sporting Venues
Names of sports venues, seating capacity
Basketball: Thomas B. Finn Activity Center, Capacity 780
Volleyball:  Thomas B. Finn Activity Center, Capacity 780
Football: Varsity Home games played at Thomas More University
Soccer/Fr. & JV Football: Eva G. Farris Sports Complex/John Wysong Field
Track: Eva G. Farris Sports Complex
Baseball: Meinken Field (city owned)
Softball: Bowman Field (city owned)
The Spirit Shop
"The Indian Hut" - Spirit wear makes a great gift!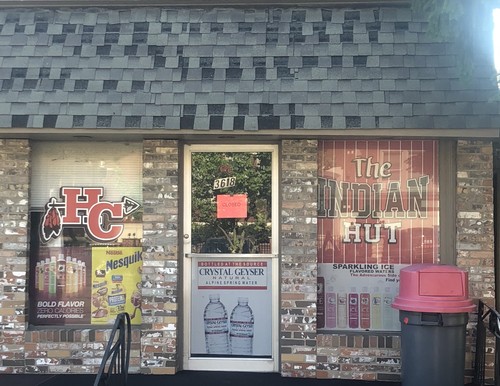 The Indian Hut is located directly across the street from the main high school building in the middle of the block on Church St.
Regular Indian Hut Hours During School Days
Monday - Friday 7:00-9:00 AM and 2:00-3:30 PM
The Indian Hut is closed any day the high school is closed.
Make all checks payable to Holy Cross Spirit Shop. Returned checks or declined charges will be charged a $25 service charge. (most major credit cards accepted)
All sales are final.  Items may be exchanged for in-stock merchandise or a spirit shop credit.
If you need additional information please call: 
Terry Niehaus at 859-655-2191 or the high school office at 859-431-1335.