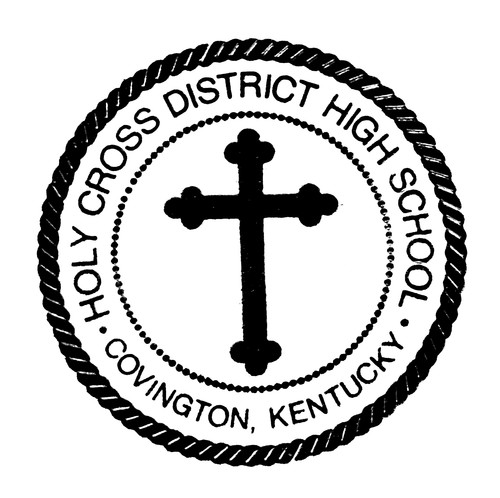 Open House will be held on Tuesday, January 25th @ 6:30pm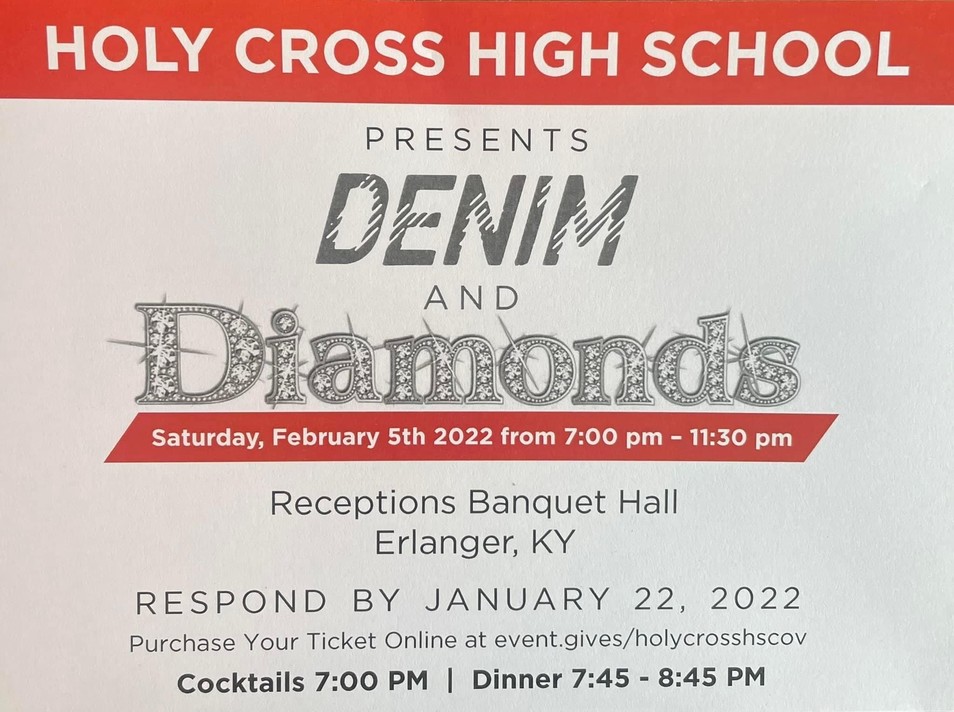 Purchase your tickets today for our in person scholarship fundraising event OR register to be a part of the virtual portion (items go LIVE 1/29) at
www.Event.gives/holycrosshscov
Click here to register for a Free ACT Parents Webinar to Raise Your Child's ACT Score on January 26th at 7:00 pm. 
As part of our partnership with FTPO, Mr. Ward will be hosting a free webinar– How to Raise Your Child's Worst ACT Subject Score by 8 Points– for all our parents on Wednesday, January 26, at 7 PM ET. The 30-minute webinar will give you simple, free, and low cost strategies to help your student prepare for the ACT (the next ACT is coming up early March!) Mr. Ward will also be announcing another free program exclusive to the schools in the Covington Diocese.
On Thursday, February 3, 2022, Holy Cross will host a College Information Night at 6:30pm in the cafeteria.

Everything you need to know about college, applying to schools, housing, the FAFSA, KEE's money, and more!

College Representatives from various local college/universities will share their wealth of knowledge on key aspects of the college journey.  There will be plenty of time for questions and answers!

Students and parents of all grade-levels are welcome!
As we begin the second semester and winter comes in full force I wanted to update you on how we will be handling snow days this year.  When the weather is such that it is not deemed safe for students to attend in person we will have Non-Traditional Instruction (NTI).  On these days, teachers for all classes will post an assignment on Schoology by 9:30am on that day.  The assignments are to be between 30- 40 minutes in length.  The students will turn in the work either through Schoology or on the next day at school.
In the event that we have a major winter storm that would cause us to be out of school for consecutive day,s we will have NTI on the first day, then we will have virtual instruction for the additional days.  A bell schedule for virtual instruction days will be posted on Schoology.
Thanks,
Mr. Holtz
On July 4, 2022, Clay W. Eifert, former principal, business manager, coach, and teacher would have been 60 years old. To honor him on his upcoming birthday, our family would like to challenge former/current faculty, players, students, family and friends to make a donation to Clay's Kids Tuition Assistance Fund. Our family has set a lofty goal of raising $60,000 by his upcoming birthday.
Please consider making this worthy donation to a mission that was near and dear to his heart, while helping our family celebrate the life of a great man, whose life was cut way too short. They broke the mold when God created Clay Eifert, let's show him what the Holy Cross family and community has learned from his strong leadership by making this happen for the many students who attend this wonderful school.
Thank you,
Lori Eifert and Family
Click below to donate to Clay's Kids 60th Birthday Challenge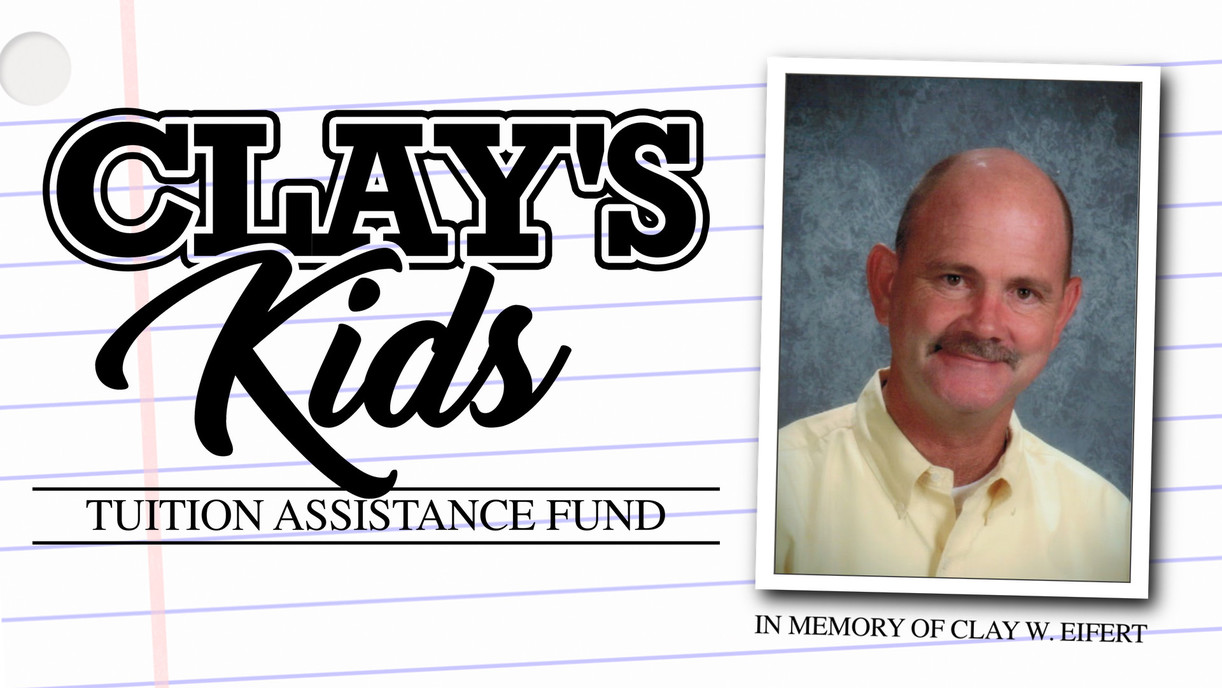 Holy Cross High School is a place that demands everything you can give, and nothing less, and in return gives you undying loyalty and friendship.
-Mrs. Susan Schlarman, former teacher 
"It means so much to us as parents that our daughter's coaches, Mrs Brittany Black and Ms Lisa Baumann care for her like she was their own. They laugh and love together and she is thrilled to be a part of what both of these teachers/mentors/coaches are doing for Holy Cross High School. We are so blessed to know that our child is not only getting an outstanding education here, but feels loved, safe, and treated like she can grow and be her best self every day. We are blessed to be part of such a great community that is HC."
                                                                                                                              ~Malissa and Rich Gangwish
Upcoming Sports Events:
*all sporting events are subject to change
Monday, 1/24: Boys Basketball vs. Holmes JV 6:00/ V 7:30 @ HC
Tuesday, 1/25: 
Wednesday, 1/26: Girls Basketball vs. Paris 11:30 am @ EKU *ALL A Tourney
Thursday, 1/27: Boys Basketball vs. Sayre 9:30 pm @ EKU *ALL A Tourney
Friday, 1/28: Girls Basketball vs. TBD 10:00 am @ EKU *ALL A Tourney
Boys Basketball vs. TBD 9:30 pm @ EKU **ALL A Tourney
Saturday, 1/29: Freshman Regional Swim Meet @ St. Xavier HS
Girls Basketball vs. TBD 12:00 @ EKU *ALL A Semi-Finals
Boys Basketball vs. TBD 4:30 @ EKU *ALL A Semi-Finals
Sunday, 1/30: Girls Basketball vs. TBD 12:00 @ EKU *ALL A Finals
Boys Basketball vs. TBD  2:00 @ EKU *ALL A Finals
The All A State Tournament will be hosted in Richmond, Kentucky by Eastern Kentucky University- McBrayer Arena. The pink side of bracket indicates girls and the blue the boys. Tickets for 1st round can be purchased at the school business office, next to Indian Hut for $10.00. Monday and Tuesday 8:00-3:30 for girls and Monday-Thursday 8:00-3:30 for boys. Tickets for future games will only be sold at the arena. 
First Round Girls: WEDNESDAY JAN.26 11:30 AM
First Round Boys: THURSDAY    JAN.27   9:30 PM