Holy Cross High School is a place that demands everything you can give, and nothing less, and in return gives you undying loyalty and friendship.
-Mrs. Susan Schlarman, former teacher 
"It means so much to us as parents that our daughter's coaches, Mrs Brittany Black and Ms Lisa Baumann care for her like she was their own. They laugh and love together and she is thrilled to be a part of what both of these teachers/mentors/coaches are doing for Holy Cross High School. We are so blessed to know that our child is not only getting an outstanding education here, but feels loved, safe, and treated like she can grow and be her best self every day. We are blessed to be part of such a great community that is HC."
                                                                                                                              ~Malissa and Rich Gangwish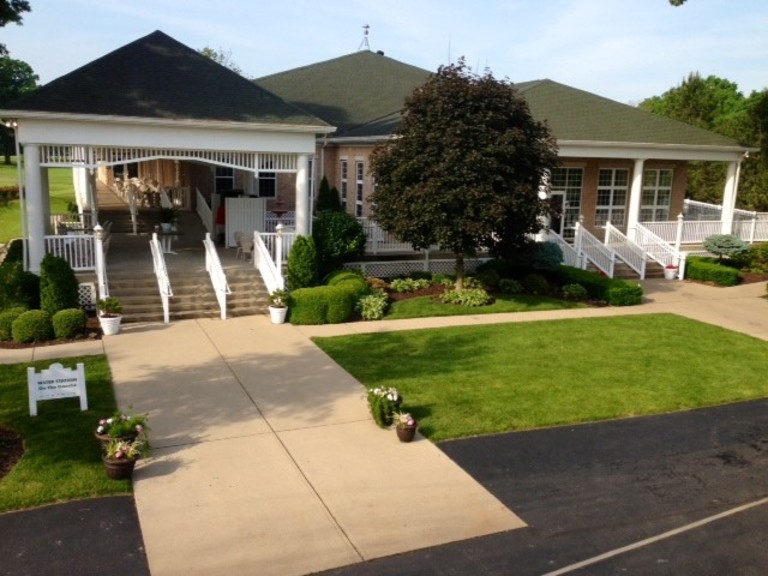 The Holy Cross Athletic Boosters are hosting our annual golf outing on Saturday August 7, 2021 at Twin Oaks Golf Course. Tee-Times of 7:30am or 1:00pm (shotgun starts).  4 Divisions (Men, Women, Seniors, Mixed Couples).
Please participate in this event through a sponsorship, foursome, or as an individual golfer. Tickets and sponsorships are available via this link: http://HCgolf.givesmart.com
Attend as a Guest:
-$90 per golfer or $360 per foursome
- Includes 18 holes of golf, lunch at the course, and drink tickets
- If you can't find a group of 4, we will find one for you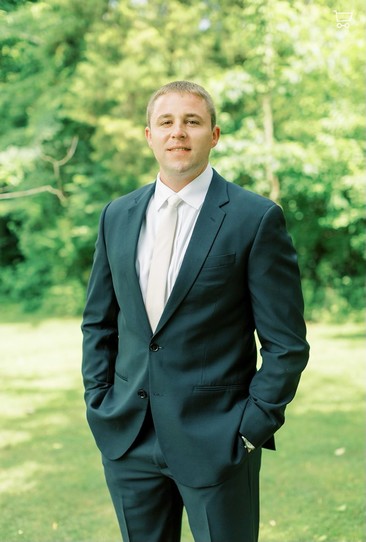 Holy Cross High School is excited to introduce Mr. Casey Sorrell as our boys varsity basketball coach.
Coach Sorrell attended Erskine College where he played basketball. He continued his education at Winthrop University as a graduate assistant, working in the men's basketball program as an assistant coach.
Most recently, Coach Sorrell was an assistant basketball coach at Covington Catholic from 2016-2020.
He brings a strong passion and enthusiasm for the game to Holy Cross. He is looking most forward to continuing the proud HC tradition of developing successful young men on the court and in our school community.
Coach Sorrell, welcome to the Holy Cross family!
First Early Bird Winner has been named!
Congratulations to Michael Heinrichs, Holy Cross class of '69, on winning the first festival raffle early bird drawing!  Michael has decided to donate his $250 winnings to the Angels Pantry at Holy Cross Church.  The high school and church appreciate your support, Michael! 
INDIAN HUT SUMMER HOURS:
The "Indian Hut" will be open for you to purchase your back to school items such as sweatshirts, tees, etc.  
Hours are as follows:
Tuesday and Wednesday July 27th and 28th from 8 am to 1 pm.
Tuesday, Wednesday and Thursday August 3rd, 4th, and 5th from 8 am to 1 pm.

If you have questions please call the Indian Hut at 815-6034.
 
2020-2021 Online Yearbook Order Form
Yearbook Order Form (printable version)
Upcoming Sports Events:
WELCOME TO THE 2021-2020 SPORTS SEASON!

We have several sports beginning in the fall. Cross Country, Volleyball, Boy's and Girl's Soccer, Boy's and Girl's Golf and Football. Your student will need a current physical and have the paperwork complete before he or she can practice. The forms include personal insurance information. Holy Cross only covers Catastrophic incidents and not personal injury. These forms should be brought to the coach at the first practice. 
Click here for Physical and Insurance Forms
Here is information for ANYONE interested in joining the fun: 
 
Cheer: BEGINS ON MONDAY, 8/2 from 4:00-5:00. This is a great opportunity to be involved and meet new people. Practices will be 2 days a week during the school year.
Holy Cross Students are encouraged to join the Cheer squad regardless of experience. 
A full schedule will be given out at the first practice. If you have a conflict  please contact me at [email protected]. 
Cross Country: (Monsignor Finn Activity Center- Gym) Prepare to join a team that encourages you to push yourself to achieve beyond your expectations while traveling the sidewalks of beautiful Latonia. The traditional Midnight run has returned! This is an OPTIONAL EVENT, which provides many laughs and memories. If you are interested, meet in front of the gym lobby entrance on July 14th at 11:50pm. Ideas: get some GLOW sticks and light up the new season. Parents and Siblings are welcome to cheer on the runners and light up the night as well. CAMERAS ARE ENCOURAGED.  Not a Night Owl, OFFICIAL practice begins July 19th from 7:00-8:00pm and will be every Monday, Wed and Thursday until school begins. Meet in front of Gym Lobby doors bring water bottles and a towel 

Contact Coach Wayne Bey or Aaron Fuller with questions. [email protected]       [email protected]

Volleyball:  (Monsignor Finn Activity Center- Gym) July 19th is volleyball kick-off and tryouts. 
Freshman and Grade School: 3:30 to 5:00pm Mon-Thursday 
Sophomore, Junior and Seniors 5:00 to 7:00 pm Mon-Thursday
** Bring a water jug. Wear a lightweight t-shirt and knee pads. You will need to change into gym shoes that are not worn outside to safeguard the gym floor. 
Contact Coach Jill Hunt with questions [email protected]

Golf: (Twin Oaks Golf Course)  
Boy Golfers: July 12th at Twin Oaks Golf Course will be an informational meeting. Practice will begin July 15th at 7:30am, a schedule will be created after the informational meeting. Contact Coach John Hall with questions: [email protected]
Girl Golfers: If you are interested in playing, please contact Coach Chris Armbrect at [email protected]. 

Girl's Soccer: ( Eva G. Sports Complex) July 12th is conditioning kick off. This week Mon-Friday 8:00-10:00 am, Bring a water bottle and a towel. 
Contact Coach Brittany Black with questions [email protected]

Boy's Soccer: ( Eva G. Sports Complex) July 12th Monday: 5:15-7:15pm, Tuesday 9:30-11:15am, Wednesday 5:15-7:15pm , Thursday 9:30-11:15am and  Friday 8:30-9:45 am 
Contact Coach Dave Groneck with questions  [email protected]

Football: (Eva G. Sports Complex) This season we celebrate the 10th Anniversary of the 2011 Football State Champions. All are Welcome to JOIN the football team. Practices begin July 12th from 6:00 to 8:30pm and will practice Mon through Friday 6:00 to 8:30 pm and on Saturdays from 9:00 to 10:30am. The acclimation period is a careful and safe process. NO CONTACT for many days while the players get used to wearing helmets. We understand that this may be the first time students have played football... DON'T let this deter you, we have had many in our program to have successful high school and college careers with no previous experience. 
Contact Coach Bruce Kozerski with questions [email protected]

VISIT THE HOLY CROSS WEBSITE TO GET DIRECTIONS AND ADDRESSES TO OUR PRACTICE AND GAME FACILITIES.