Welcome to Holy Cross District High School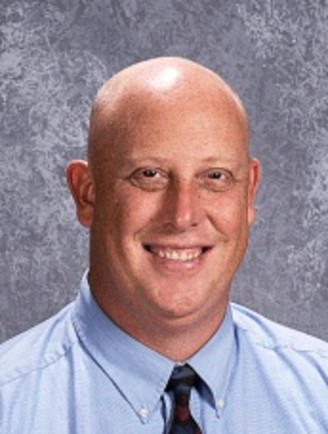 Holy Cross District High School is today, in good measure, a product of the tradition that has been created over the past eight decades.
This proud and spirited legacy has at its core, a commitment to excellence and a dedication to faith. While the curriculum, buildings, and teachers have changed, the foundation of our school remains the same. The strong work ethic, the family atmosphere, and the never say die attitude are characteristics that serve as a common thread between the past and the present and connect alumni and friends from all generations. This website serves as another means of connecting with the school and with others who share in the desire to preserve that tradition. Read more
Holy Cross High School is a place that demands everything you can give, and nothing less, and in return gives you undying loyalty and friendship.
-Mrs. Susan Schlarman, former teacher 
"It means so much to us as parents that our daughter's coaches, Mrs Brittany Black and Ms Lisa Baumann care for her like she was their own. They laugh and love together and she is thrilled to be a part of what both of these teachers/mentors/coaches are doing for Holy Cross High School. We are so blessed to know that our child is not only getting an outstanding education here, but feels loved, safe, and treated like she can grow and be her best self every day. We are blessed to be part of such a great community that is HC."
                                                                                                                              ~Malissa and Rich Gangwish
Come Join Us!
 Upcoming  Events
Volleyball tryouts
Freshmen tryouts 
Mon.  July 15th  9-10:30am
Tues. July 16th  4:30-6pm
Wed. July 17th  9-10:30am 
Thurs. July 18th  4:30-6:30pm
JV/Varsity Tryouts 
Mon. July 15th   7-9am
Tues. July 16th   6-8pm
Wed. July 17th   7-9am
Thurs. July 18th 6-8pm
Fri. July 19th  7-9am 
Please arrive at tryouts at least 15 minutes early to be prepared to start on time.  Please bring your own water bottle, towel, and gym shoes.  Please dress in appropriate athletic attire (no jean shorts, leggings, ect) and make sure your hair is out of your face.  We look forward to a great season!
Girls' Soccer Info 
Tryouts: July 15th-19th  7:15am-10:15am @ Eva G Farris
Practices: July 22nd-August 9th 7:15am-10:15am @ Eva G Farris
Boys' Soccer Info
Practices: July 15th- August 14th (Mandatory Attendance)
Monday- Friday  5:15pm-7:30pm @ Eva G Farris
Tuesdays & Fridays 7:30am-8:45am Conditioning session ( Varsity Only)
Girls Golf Info
Practices:
July 15; July 17; July 23; July 25; July 30  6pm @ Lassing Pointe Golf Course
First Match: August 7th vs. Beechwood 11:00 @ Meadowood Golf Course
Job Opening:
There is a part-job opportunity available in the cafeteria.  The position would be Monday- Friday from 10:30-2:00.  If interested, please contace Jackie Kaiser at the Diocese of Covington at 859-392-1500. 
To purchase raffle tickets please follow the link below:
HCHS MULCH SALE EXTENDED
Holy Cross High School is still selling & delivering Black Color Enhanced (Dyed) Platinum Mulch for $4.25 per 2 cubic foot bag, which includes FREE DELIVERY and sales tax.  We will deliver to your home, business or rental property anywhere in Kenton, Boone and Campbell Counties and will put it anywhere on your property.  We are accepting orders online only athcmulch.com with prepayment required, while supplies last.  We currently have a few hundred extra bags left to sell and will try to get it delivered within one week of receiving orders.  All proceeds benefit Holy Cross High School.  If you have any questions, contact [email protected] or at 859-291-8588.
NOTICE *Parents please suspend automatic payments on your K12 Lunch Center accounts for summer* K12paymentcenter.com
HAVE A GREAT SUMMER!!