Holy Cross High School is a place that demands everything you can give, and nothing less, and in return gives you undying loyalty and friendship.
-Mrs. Susan Schlarman, former teacher 
"It means so much to us as parents that our daughter's coaches, Mrs Brittany Black and Ms Lisa Baumann care for her like she was their own. They laugh and love together and she is thrilled to be a part of what both of these teachers/mentors/coaches are doing for Holy Cross High School. We are so blessed to know that our child is not only getting an outstanding education here, but feels loved, safe, and treated like she can grow and be her best self every day. We are blessed to be part of such a great community that is HC."
                                                                                                                              ~Malissa and Rich Gangwish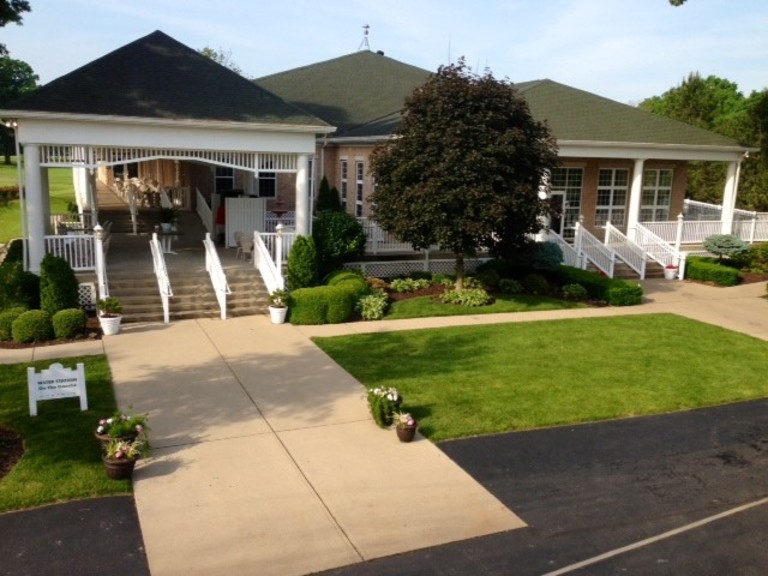 The Holy Cross Athletic Boosters are hosting our annual golf outing on Saturday August 7, 2021 at Twin Oaks Golf Course. Tee-Times of 7:30am or 1:00pm (shotgun starts).  4 Divisions (Men, Women, Seniors, Mixed Couples).
Please participate in this event through a sponsorship, foursome, or as an individual golfer. Tickets and sponsorships are available via this link: http://HCgolf.givesmart.com
Attend as a Guest:
-$90 per golfer or $360 per foursome
- Includes 18 holes of golf, lunch at the course, and drink tickets
- If you can't find a group of 4, we will find one for you
2020-2021 Online Yearbook Order Form
Yearbook Order Form (printable version)
Upcoming Sports Events:
Click Here for Link to Baseball Camp Registration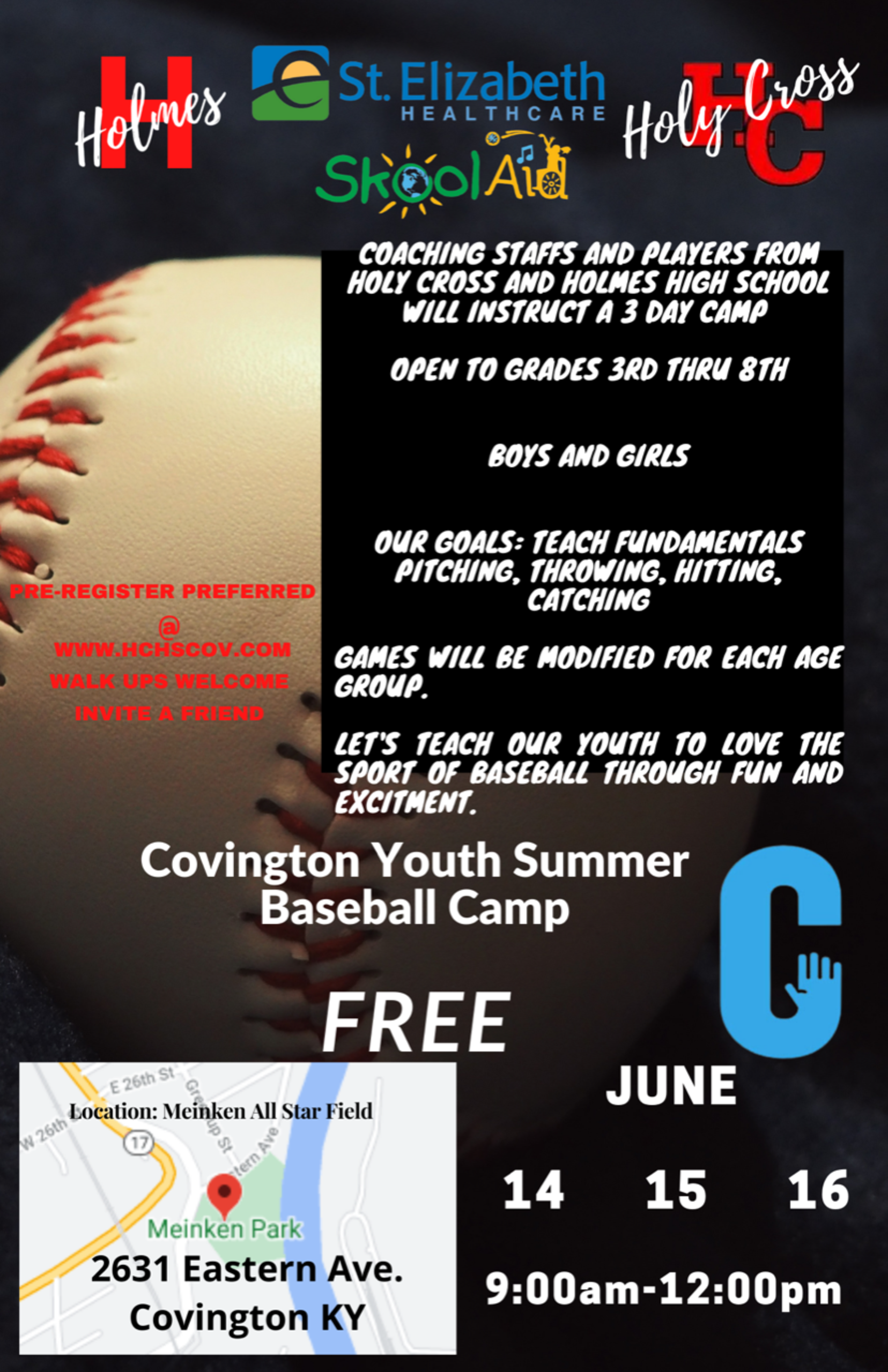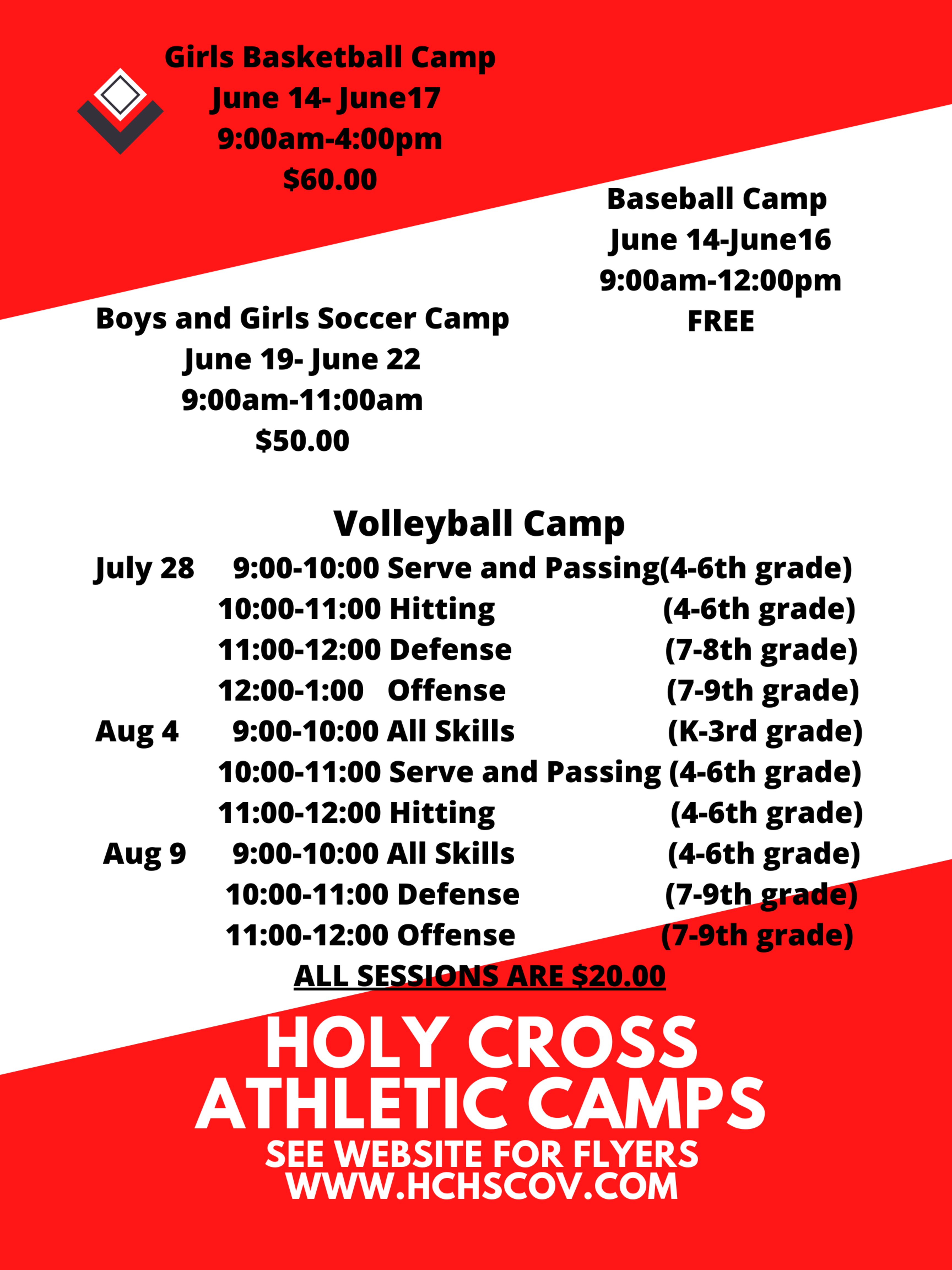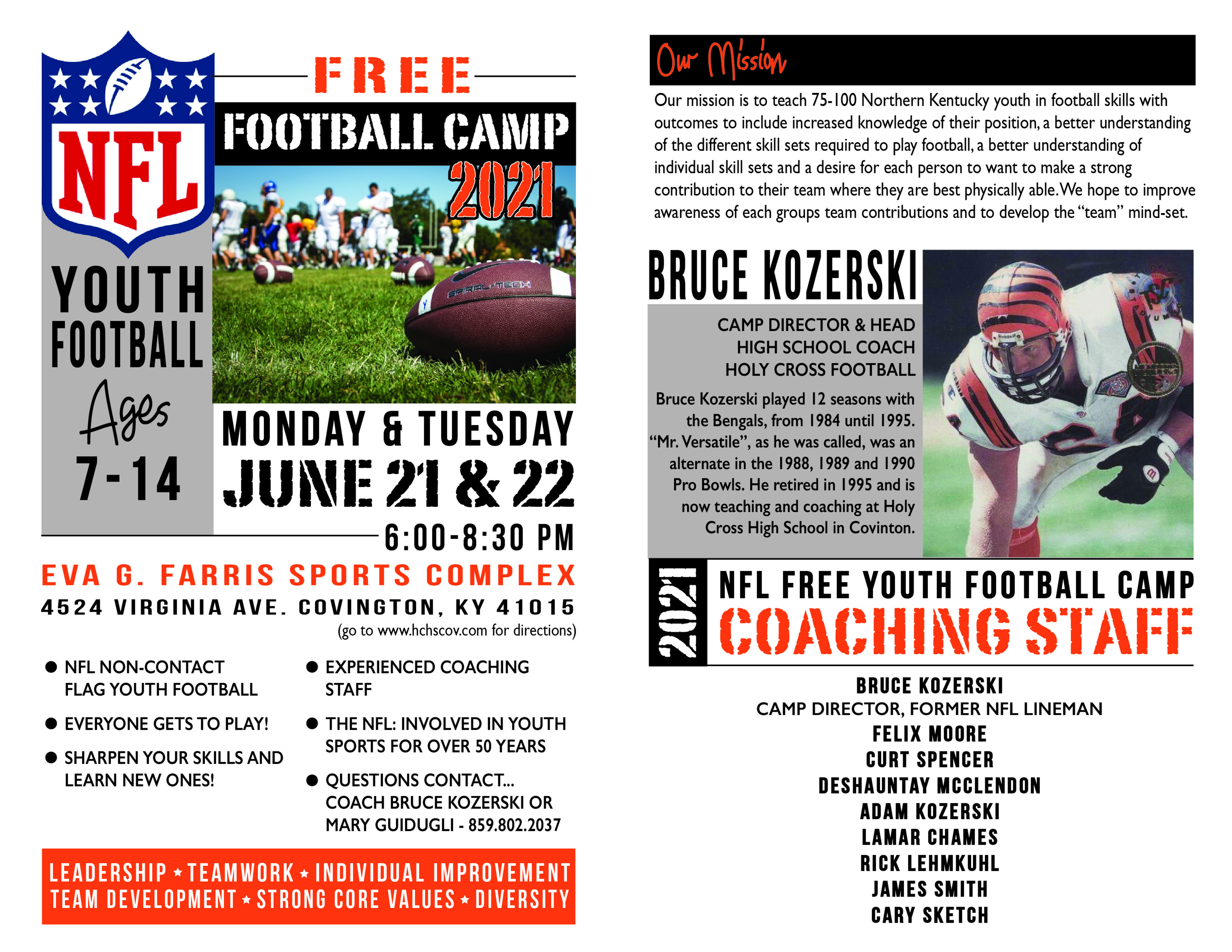 HCHS Girls Basketball Camp:

Holy Cross High School Girls Basketball Team is hosting a summer camp June 14-17 from 9:00-11:30 AM for girls entering grades 5-8 and from 1:00-3:30 PM for girls entering grades 1-4 during the 2021-22 school year.  The cost is $60 before June 14th or $70 for walk-ins. Pre-register at:  https://docs.google.com/forms/d/1fL65eSRzHrRG6c-TOA0zP4uyHPtizOX2g9zccTkxT4k/edit?fbclid=IwAR1JxTLxEYB5OaN6ITPkkY29bq3Wm8WxgmCt7oX7sLjwgAF4Ajdsw9WL9zA.        
HCHS Boys Basketball Camp:

The Holy Cross High School Boys Basketball Team is hosting a summer camp from June 7-10, 2021 from 9:00 am-1:00 pm for boys entering grades 2nd through 9th during the 2021-22 school year.  There will be 3 Divisions - Intermediate (2nd-5th), Middle School (6th-9th) and Elite (6th-9th with advanced skills).  The cost is $60 per person.  Register online at www.hcindiansbasketball.com  For questions, email [email protected] or call (859) 409-2944.