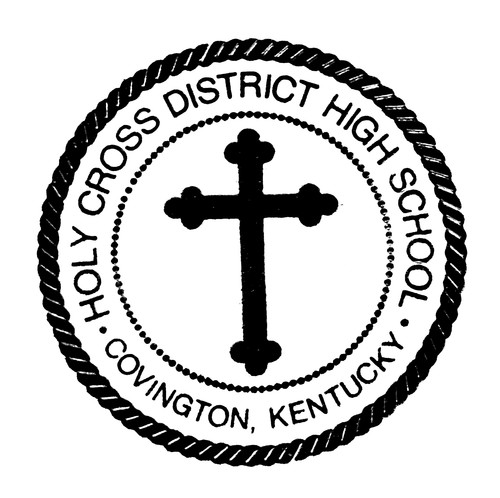 Upcoming College Visits:
10/19: Northern Kentucky University
10/22: Eastern Kentucky University
10/28: University of Kentucky
*All visits will take place in Room 4 during Enrichment.
Holy Cross High School is a place that demands everything you can give, and nothing less, and in return gives you undying loyalty and friendship.
-Mrs. Susan Schlarman, former teacher 
"It means so much to us as parents that our daughter's coaches, Mrs Brittany Black and Ms Lisa Baumann care for her like she was their own. They laugh and love together and she is thrilled to be a part of what both of these teachers/mentors/coaches are doing for Holy Cross High School. We are so blessed to know that our child is not only getting an outstanding education here, but feels loved, safe, and treated like she can grow and be her best self every day. We are blessed to be part of such a great community that is HC."
                                                                                                                              ~Malissa and Rich Gangwish
deadline Wednesday, 11/3
Attention Winter Sport Athletes:
All paperwork and fees required for participation in winter sports may be given to Mr. Groneck.  
If you have any questions, please contact Mr. Groneck at [email protected]
Upcoming Sports Events:
*all sporting events are subject to change
Click here for High School Ticketing Information
Monday, 10/18: Varsity Volleyball vs. Beechwood 7:30 @ Beechwood *District Game
Tuesday, 10/19: 
Wednesday, 10/20: 
Thursday, 10/21: Varsity Volleyball vs. Notre Dame 7:00 @ Beechwood *District Finals
Friday, 10/22 : Football vs. Lloyd 7:00 @ Lloyd 
Saturday, 10/23: JV Football vs. Lloyd 10:00 @ Lloyd      
                            Cross Country Regional Meet @ Ryle 
All boys interested in playing basketball this year: