Welcome to Holy Cross District High School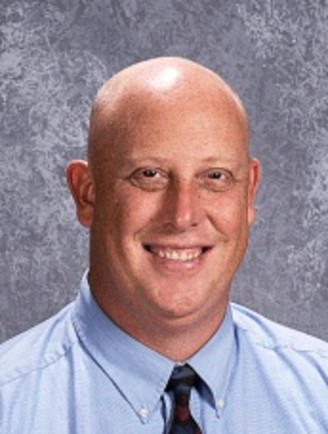 Holy Cross District High School is today, in good measure, a product of the tradition that has been created over the past eight decades.
This proud and spirited legacy has at its core, a commitment to excellence and a dedication to faith. While the curriculum, buildings, and teachers have changed, the foundation of our school remains the same. The strong work ethic, the family atmosphere, and the never say die attitude are characteristics that serve as a common thread between the past and the present and connect alumni and friends from all generations. This website serves as another means of connecting with the school and with others who share in the desire to preserve that tradition. Read more
Holy Cross High School is a place that demands everything you can give, and nothing less, and in return gives you undying loyalty and friendship.
-Mrs. Susan Schlarman, former teacher 
"It means so much to us as parents that our daughter's coaches, Mrs Brittany Black and Ms Lisa Baumann care for her like she was their own. They laugh and love together and she is thrilled to be a part of what both of these teachers/mentors/coaches are doing for Holy Cross High School. We are so blessed to know that our child is not only getting an outstanding education here, but feels loved, safe, and treated like she can grow and be her best self every day. We are blessed to be part of such a great community that is HC."
                                                                                                                              ~Malissa and Rich Gangwish
Come Join Us!
High School Placement Test
-Saturday, December 14th  8:30-12:00 @ Holy Cross High School Cafeteria
Freshman Scholarship Application
Upcoming Sports Events:
Tuesday 12/10 HC Girls Freshman Basketball vs. Ludlow 6:00 @ Finn Center
Wednesday 12/11 HC Boys Basketball vs. Brossart  Frosh 4:30/ JV 6:00/ V 7:30 @ Finn Center
  *HC Dance Team Performing at Halftime of Varsity Game
                               HC Girls Freshman Basketball @ Scott HS 6:00
Thursday 12/12  HC Girls Basketball @ Campbell Co. Frosh 4:30/ JV 6:00/ V 7:30
                            HC Boys Freshman Basketball vs. NCC 7:00 @ Finn Center
                            HC Bowling vs. Brossart 3:30 @ LaRue Lanes
Friday 12/13 HC Boys Freshman Basketball @ Dixie 4:30
Saturday 12/14 HC Swim & Dive "Brother Fabius" @ University of Louisville TBD
                          HC Girls Varsity Basketball @ Oldham Co. 5:30
Monday 12/16 HC Girls Basketball vs. Highlands Frosh 4:30/ JV 6:00/ V 7:30 @ Finn Center
Job Openings:
Part-Time job opportunity- Cafeteria 
The position would be Monday- Friday from 10:30-2:00.  If interested, please contact Jackie Kaiser at the Diocese of Covington at 859-392-1500. 
Aftercare Assistant – Holy Cross Elementary
 Ideal job for high school student- Responsibilities include, but are not limited to: assistance with homework, and interaction and supervision of children ages kindergarten through eighth grade. Hours are from 2:30-6:00 five days a week with flexibility in the hours.  To apply send resume and references to Principal Lisa Timmerding at [email protected]
Afterschool Director – Holy Cross Elementary
Responsibilities include, but are not limited to: assistance with homework, planning and implementation of program activities, record keeping, and interaction and supervision of children ages kindergarten through eighth grade. Hours are from 2:30-6:00 five days a week. Some flexibility with scheduling. Requirements:  applicant must be over 21 years of age.  To apply send resume and references to Principal Lisa Timmerding at [email protected]