Welcome to Holy Cross District High School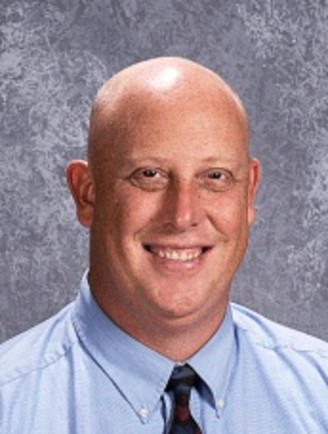 Holy Cross District High School is today, in good measure, a product of the tradition that has been created over the past eight decades.
This proud and spirited legacy has at its core, a commitment to excellence and a dedication to faith. While the curriculum, buildings, and teachers have changed, the foundation of our school remains the same. The strong work ethic, the family atmosphere, and the never say die attitude are characteristics that serve as a common thread between the past and the present and connect alumni and friends from all generations. This website serves as another means of connecting with the school and with others who share in the desire to preserve that tradition. Read more
Holy Cross High School is a place that demands everything you can give, and nothing less, and in return gives you undying loyalty and friendship.
-Mrs. Susan Schlarman, former teacher 
"It means so much to us as parents that our daughter's coaches, Mrs Brittany Black and Ms Lisa Baumann care for her like she was their own. They laugh and love together and she is thrilled to be a part of what both of these teachers/mentors/coaches are doing for Holy Cross High School. We are so blessed to know that our child is not only getting an outstanding education here, but feels loved, safe, and treated like she can grow and be her best self every day. We are blessed to be part of such a great community that is HC."
                                                                                                                              ~Malissa and Rich Gangwish
Good evening! On behalf of Mr. Holtz and the entire faculty and staff of Holy Cross High School, 
we hope you enjoy your Graduation Video and the final cut of the senior farewell video with some new additions.
Please adjust the settings in YouTube to the maximum quality that you can stream. We suggest full 1080P for the best quality!
If you are on a computer, there is a small gear symbol you can click on at the bottom right to select your quality. 
On a phone there are 3 dots in the upper right hand corner that can be clicked to find a quality setting.
Graduation: please watch at 7:00pm so we can have as much of a shared experience as possible. 
*Graduation Note: Graduation was filmed in late April and early May. If a scholarship offering has changed since then, 
we apologize and will make recognition of that in the comments and follow-up communications. 
Graduation Link: https://youtu.be/EEa_S_YelFQ
Graduation will also be simulcast on Cincinnati Bell Fioptics channel 500 at 7:00pm
Director's Cut of the Farewell Video: https://youtu.be/fJA_EfcRUNQ
If you tuned in tonight for the Awards Ceremony, we apologize for the technical difficulties as we began our senior scholarships. Attached are the two links to the two videos. The part 1 video contains most of the ceremony except the entirety of the senior scholarships at the end. The part 2 video contains our broadcast of the senior scholarships. Thank you for your patience with our brand new technology. Can't wait to see all of you in the church next year for our classic Awards Night Ceremony. 
https://youtu.be/DQNdZlmk1p0  - Awards Night pt 1 - jump to 20:30 
https://youtu.be/DKU8ZymgOUo - Awards Night pt 2 - jump to 14:19
Thanks!!!
Link to "Then & Now" Senior Video:
Optional Refund of Child Nutrition Funds


Senior Information:
For families who choose not to use the "Drive-Thru Pick Up" option, Holy Cross High School will mail your diploma.
Friday, May 22nd at 7:00pm the 2020 Holy Cross High School Graduation Ceremony will be shown.  The ceremony will be shown on YouTube.  The link will be sent out on Friday May 22 at 7pm by email, posted on Schoology, and a link will also be on the school web site.  The ceremony will also be shown at this time on Cincinnati Bell – Fioptics Channel 500.

All School Information:
Friday, May 29th and Saturday, May 30th we will have Drop Off/ Pick Up Days to return items to school, get materials that may be in lockers, uniform drop off, report card pick up, etc.  The times are:
                Friday, May 29th = 9:00am-11:00am and 4:00pm – 6:00pm
                Saturday, May 30th = 11:00am – 1:00pm

 
Upcoming Sports Events: