Click below to purchase your Legacy Raffle Tickets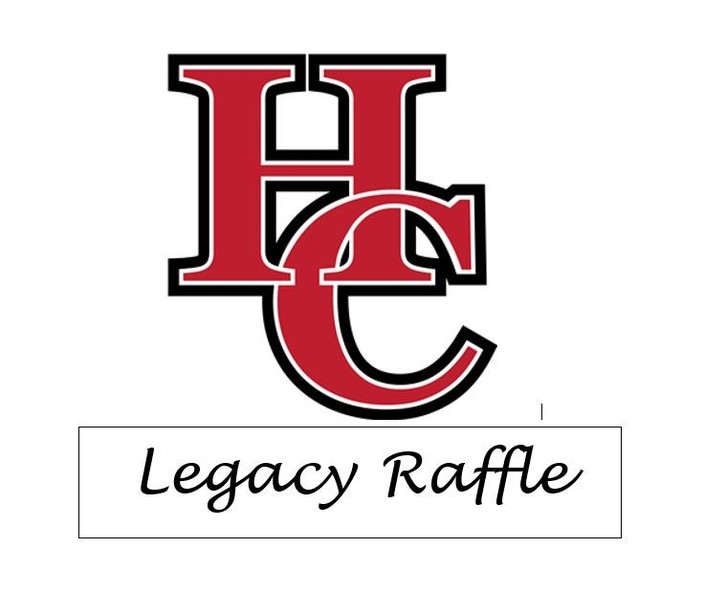 Holy Cross High School Boosters Mission:
Our Mission is to produce an environment that inspires student athletes, coaches, parents and the community to create a positive, inclusive and spirited atmosphere for all athletic programs at Holy Cross High School. We believe that participation in high school athletics benefits everyone involved by creating a strong moral character, good sportsmanship, promoting a winning school spirit and maintaining the tradition of excellence that is known of Holy Cross High School.
Overview of the Boosters:
We are a group of dedicated volunteers that, along with the help of school administrators, desire to strengthen, promote enthusiasm, good sportsmanship, and Catholic values, while providing financial, material and emotional support to the Holy Cross High School athletic programs by funding areas of need that are not covered by the school. The Holy Cross Boosters host and sponsor fund-raising events, purchase equipment and uniforms, support our coaches, attend games, show and ignite school spirit and connect with other Holy Cross families and serve where needed. We serve together to support one another. It takes teamwork to provide the best for our athletes and we cannot meet our goals to raise funds to purchase athletic supplies, equipment and awards without your help. Your support and participation with the Holy Cross High School Boosters is appreciated, and helps us in our mission to model Christ-centered leadership to our student athletes and coaches. Meetings are open to the public and ALL are welcome!
Officers for the 2023-2024 school year:
• President –  Nick Chalfin
• Vice President – 
• Treasurer - Rachel Lehmkuhl
• Secretary – Michelle Talbert
• Membership Chair – Amanda Wallace
Board members for the 2023-2024 school year:
• Athletic Director
        Anne Julian
• Member Emeritus
       Mary Gayle Taney
       Marilyn Verst
• Board Members
     Juliann Young
     Rob Harber
     Tom Dorning
     Karen Klaene
     Tom Wynn
Booster Meetings for the 2023-2024 school year:
Meetings are held the 3rd Monday of each month at 7pm in the Arlinghaus House at the corner of Church Street& Southern Avenue. Meetings are not typically held during summer months. Please contact any active member for more information about the Boosters.
Meeting dates for this school year are:
August 21, 2023
September 18, 2023
October 16, 2023
November 20, 2023
December 18, 2023
January 15, 2024
February 19, 2024
March 18, 2024
April 15, 2024
May 20, 2024
A Little Bit about Our Events and FUNdraisers…
End of Summer/Welcome to the School Year PICNIC – August 5, 2023
Attention all alumni, current and FUTURE Indians and Friends. What better way to end the summer and welcome the new school year than with a fun picnic? The Indian summer picnic will be held at the Eva G. Ferris Sports Complex in Latonia, KY. Typically, this event is held the first Monday in August.Look for our Booster Members to learn more about the fun things that are going on at Holy Cross District High School.
Holy Cross Golf Outing – August 4, 2023
The Holy Cross Golf Outing is open to anyone over the age of 21. Don't worry, no golf experience is necessary! 
$110 per golfer or $440 per foursome
Includes 18 holes of golf, lunch, beer, soda, and dinner at the course, and awards. If you can't find a group of 4, we will find one for you!
Booster Christmas Party – "Thank you" to Volunteers – 3rd Monday in December(Hosted by Booster Board)
Holy Cross High School has the best volunteers! This event is held to thank all of the volunteers that assist the Athletic Boosters throughout the year.
The Pat Taney Night at the Races - March 22, 2024 (Chair: Tom Wynn)
Join us for a Fun evening with your family and friends! This year the event will be held March 25, 2023. This fun night includes exciting horse racing, DJ entertainment, door prizes,amazing auction items, raffles and more! Join in the exciting atmosphere of horse racing frenzy in the comfort of the Holy Cross Gym!
Holy Cross Weekly Fish Fry (Chair: Steve Hassert)
We're back and ready to serve you with the lowest prices for the biggest portions of the BEST fish in Northern Kentucky!  Yes, we even have EAT-IN as an option!
Our weekly Fish Fry is held every Friday during Lent (except Good Friday) from 5:00 pm to 8:00 pm in the cafeteria. The extensive menu consists of hand-breaded fried fish (filet or as a sandwich), Lemon Pepper Garlic Herb baked fish, our ROCKIN Fish Tacos, and delicious fried shrimp. We also have grilled double-cheese sandwiches and freshly made in-house cheese pizza for those that do not like seafood. Don't forget about our amazing sides: Golden Fried Hush Puppies, Secret Recipe Green Beans, Mary Lynn's Stewed Tomatoes, Lily's Mac 'N Cheese, Homemade Cole Slaw, or French Fries. Don't forget to grab a drink and be sure to end your meal with a Dessert. Check out our Dinners and Combos for additional savings!!!
2024 Dates: 2/16; 2/23; 3/1; 3/8; 3/15; 3/22
Appreciation Dinner for Coaches – TBD
This invitation is extended to ALL coaches at HCHS. We appreciate all the work that our coaches put into the success of the sports programs at Holy Cross. Our student-athletes, parents, and boosters would like to give something back. At this event, each coach will share highlights from the season and experience fellowship with the other coaches.