Senior Stars are Shining!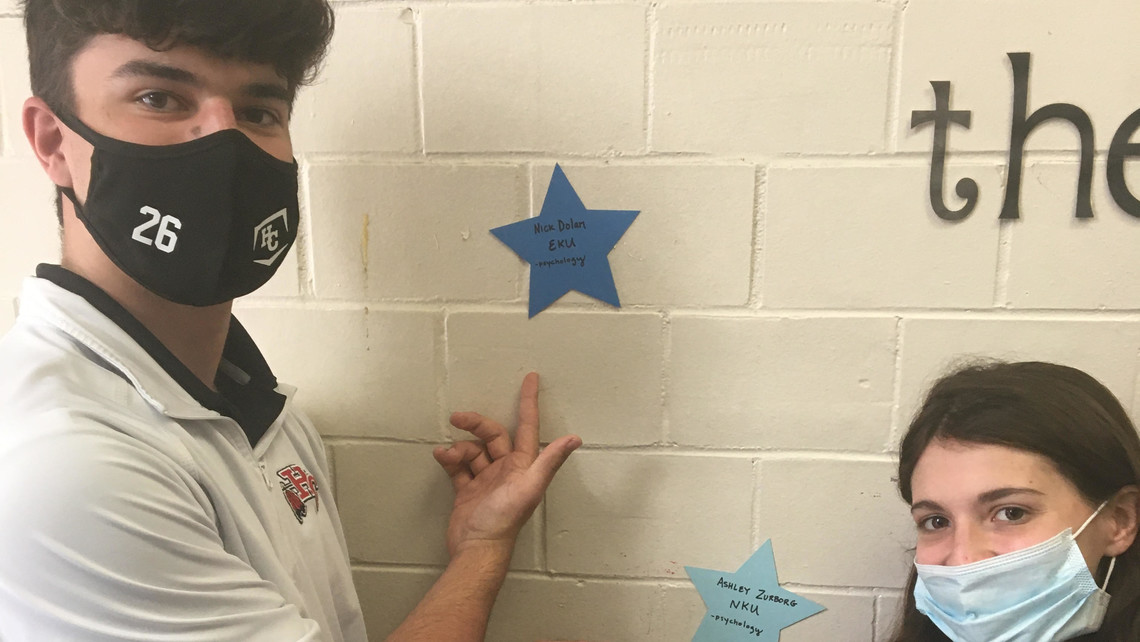 Our Senior Star Wall has begun! Spring has sprung and college decisions are being made!
Before the end of the year, our wall will be filled!  Pictured below: Seniors, Nick Dolan (EKU), Ashley Zurborg (NKU), Tommy Holtz (NKU) and Kara Krumpelman (Thomas More) were given a full-size candy bar and their star to be hung!