Message from Our Principal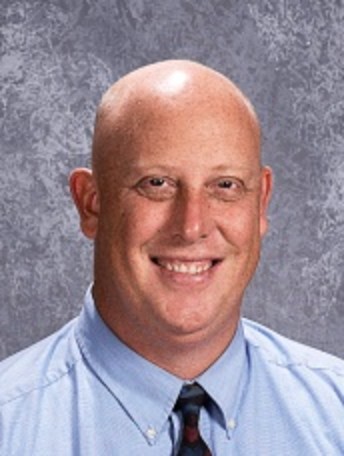 Welcome to Holy Cross High School's Web Site
Holy Cross High School is today, in good measure, a product of the tradition that has been created over the past eight decades. This proud and spirited legacy has at its core, a commitment to excellence and a dedication to faith. While the curriculum, buildings and teachers have changed, the foundation of our school remains the same. The strong work ethic, the family atmosphere, and the never say die attitude are characteristics that serve as a common thread between the past and the present and connect alumni and friends from all generations. This web site serves as another means of connecting with the school and with others who share in the desire to preserve that tradition.
Holy Cross High School's mission is focused on setting high expectations for students. Our philosophy is that all students, despite varying ability, are capable of satisfying these expectations given a personalized education, small class sizes, and a wide-ranging curriculum that meets needs at all academic levels. For this reason, we have adopted the motto, A Size For All, which symbolizes our efforts, through our diverse academic and co-curricular programs, to give students the opportunity to achieve academically, to excel athletically, and to participate in numerous clubs and organizations. While Holy Cross High School is small in size, it is large enough to offer programs and services found at much larger schools. Meeting the needs of all students is our goal.
As we strive to meet this goal, we continue to explore new ways to better serve our students and families.  Academically, we offer nine dual credit/advanced placement courses that challenge accelerated students with a rigorous curriculum and provide the opportunity to earn college credit while in high school. Our Academic Enhancement Program is designed to assist students with learning disabilities by providing academic monitoring in an inclusive environment. In addition, numerous student services are offered to prepare our students for the future and to help them with problems that interfere with academics. We offer extensive college and career planning services, test preparation classes, and community service opportunities. We actually require that all students commit to 100 hours of service during the four years of high school.
Some of the changes and improvements include:
» Growth in Enrollment – Enrollment has increase over 56% in the past decade
» Expanded Course Offerings- Seven new courses have been developed since 2001
» Technology Enhancements – Classrooms have computer projectors for improved lessons
» Facility Enhancements – Improvements in appearance and functionality have been made
Our hope is that through this web site, we are able to reconnect graduates and friends from all generations and to encourage prospective students and parents to consider Holy Cross High School.
Sincerely,
Mike Holtz
Principal