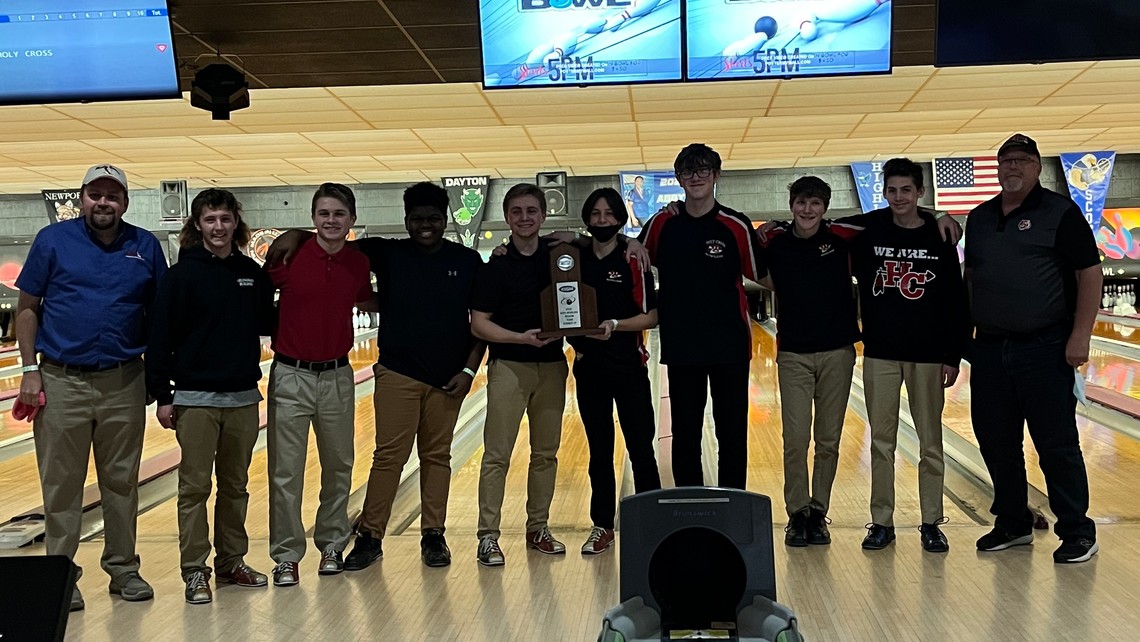 Congratulations to the HC Boys & Girls bowling teams, and coach Troy Reed on taking his first team to state!! 
The boys team came in second place, and will be headed to State!!  Brady Reusch led the way with the highest score of 177, Karston Holmes bowled a 171, and Colin Reed bowled a 169.  The team beat out Covington Catholic in the first round, defeated top ranked Cooper HS in the second round, and came in second to Boone Co. in the finals.  
The girls team came in fourth, with Evie Thomas receiveing a high score of 150, Leah Klaene with a 141, and Abi Beane and EmilyWendt tied with a121.